András Kováts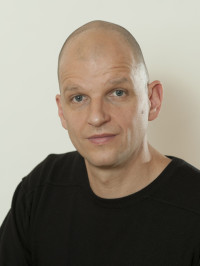 Research Interests
International migration
Immigration and asylum policies
Social integration
Selected Publications
Mit tudunk a kivándorlásról? (What do we Know about Emigration?) Gondolat, Budapest, 2018. (with Béla Soltész)
A válaszhiányok kezelésétől a résztvevő megfigyelésig: Módszertani problémák a migrációkutatásban (From missing answers to participatory observation: Methodological problems in migration research) ICCR, Budapest, 2014. (with Zoltán Várhalmi)
Bevándorlás és integráció – Magyarországi adatok, európai indikátorok (Immigration and integration Hungarian data, European indicators) MTA TK KI, Budapest, 2013. (editor and co-author)
Magyarrá válni – bevándorlók honosítási és integrációs stratégiái (Becoming Hungarian – naturalisation and integration strategies of immigrants) MTAKI, Budapest 2011. (editor and co-author)
The Reception of Refugees and the Reactions of the Local Population in Hungary. (with Alessandro Mazzola) In Rea, Andrea et al (ed): The Refugee Reception Crisis : Polarized Opinions and Mobilizations. Bruxelles, Belgium : Editions de l'Universite de Bruxelles. 2019. pp. 95-110.
Patterns of Success amongst Hungarians living in the UK (with Attila Papp Z.) In: Review of Sociology 26(4) 2016. pp. 95-104.
Sexual and gender-based violence in the European asylum and reception sector: a perpetuum mobile? (with Keygnaert et al.) in European Journal Of Public Health 25: (1) 2015. pp. 90-96.
Migrációs helyzetkép Magyarországon (Migration Situation in Hungary) In: Tarrósy et al (szerk.): Migrációs tendenciák napjainkban. (Current Migration Tendencies) Pécs: Publikon Kiadó, 2014. pp. 329-345.
Migráns szervezetek tevékenysége és kapcsolatrendszere Budapesten (Activities and networks of immigrant organisations in Budapest) In: Örkény Antal – Székelyi Mária (eds.): Az idegen Magyarország – bevándorlók társadalmi integrációja. (Stranger Hungary – immigrants' social integration) ELTE Eötvös Kiadó – MTA Etnikai-nemzeti Kisebbségkutató Intézete. Budapest, 2010.
Research Projects
Hungarians in the United Kingdom survey and qualitative field research
Finished projects:
Hungarian emigrants survey
LOCALMULTIDEM
Immigrants in Hungary
Naturalisation and integration strategies of immigrants
Migrant organisations in Hungary
Immigrant Citizens Survey
Refugee Integration in Hungary