Ferenc Eiler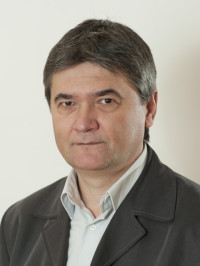 Research Interests
The minority policies of the German and Hungarian governments
The history of the German and Hungarian minorities
Selected Publications
Books, monographies:
Articles, book chapters:
The Congress of European Nationalities and the International Protection of Minority Rights, 1925–1938. In: Anna-Mária, Bíró (ed.): Populism, Memory and Minority Rights : Central and Eastern European Issues in Global Perspective. Leiden, Boston, Hollandia: Brill Nijhoff, 2018. 235-282.

A magyarországi német szervezetek történelempolitikai törekvései és a német kisebbségi sajtó (1921–1944). In: Filep, Tamás Gusztáv (szerk.): Ünnep és felejtés: Emlékezet, identitás, politika. Budapest, Kalligram Kiadó, 2018. 87-118.

Magyarország nemzetiségpolitikája a két világháború között (1918-1938). KISEBBSÉGKUTATÁS, 2018/2 sz. 40-67.

A kisebbségek kategorizálásának kísérlete, mint politikai fegyver a magyar-német kapcsolatokban (1930-1931). REGIO, 2017/1. sz. 41-71.

A kisebbségi autonómia gondolata és a nemzetközi politika a két világháború közötti Köztes-Európában 1919-1938. In: Regio, 2009/3. 179-195.
Ferenc Eiler: Die Grenzen eines wirksamen Minderheitenschutzes im Rahmen des Völkerbunds. In: Ralph Melville-Jiři Pešek-Claus Scharf (Hrsg.): Zwangsmigrationen im mittleren und östlichen Europa. Völkerrecht – Konzeptionen – Praxis (1938-1950). Mainz: Verlag Philipp von Zabern, 2007. 111-127.
Német és magyar nemzetpolitikák a két világháború között 1920-1938. In: Bárdi Nándor, Simon Attila (szerk.): Integrációs stratégiák a magyar kisebbségek történetében. Fórum Kisebbségkutató Intézet, Somorja, 2006. 89-99.
Ferenc Eiler-Nóra Kovács: Minority Self-Governments in Hungary. In: Kinga Gál (Ed.): Minority Governance in Europe. Budapest: ECMI, 2002. 171-197.
Research Projects
Ongoing research projects:
Completed research projects:
Ethnicity, local society and power in Harta, an ethnic German community in Hungary, 1920-1989
Hungarian minorities at the Congress of European Nationalities