Balázs Vizi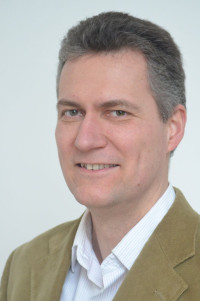 Download CV
Research Professor (TK KI)
Department:
Academic Title: PhD
Email: vizi.balazs@tk.hu
Phone: +36-1 224-6700 / 5476
Building: T (Floor, room: 1.31)
Research Interests
human and minority rights in international law, European integration and minorities, ethnopolitics
Selected Publications
A kisebbségi jogok védelmének európai színtere napjainkban: normatív rezsim és politikai diskurzus. PRO MINORITATE 2018:2 pp. 3-14. (2018)
European Integration and Minority Rights Conditionality Policy. In: Balazs, Vizi; Norbert, Toth; Edgar, Dobos (eds.): Beyond International Conditionality: Local Variations of Minority Representation in Central and South-Eastern Europe. Baden-Baden, Nomos, 2017 pp. 51-78. (ISBN:978-3-8487-3067-4)
Territoriality and Minority Language Rights. INTERNATIONAL JOURNAL ON MINORITY AND GROUP RIGHTS (ISSN: 1385-4879) (23):4 pp. 429-453., 25 p. (2016)
Managing Diversity through Non-Territorial Autonomy: Assessing Advantages, Deficiencies and Risks. (Tove Malloy, Alexander Osipov, Balázs Vizi eds.) Oxford, Oxford University Press, 2015.
Európai kaleidoszkóp. Az Európai Unió és a kisebbségek. Bp., L'Harmattan, 2013.
'The Hungarian Presidency of the Council of the European Union: Focus on the Neighbourhood and on a European Roma Strategy.' Journal on Ethnopolitics and Minority Issues in Europe 2011/1, pp. 123-134.
'Hungary: a model with lasting problems' in: Bernd Rechel (ed.) Minority Rights in Central and Eastern Europe. London, Routledge, 2009. pp. 119-134.