Csilla Zsigmond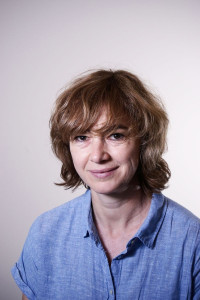 Download CV
Research Fellow (TK KI)
Department:
Phone: +36-1 224-6700 / 5475
Building: T (Floor, room: 1.28)
Research Interests
political sociology
media sociology
identity construction
Selected Publications
Végh Veronika − Nagy Zsolt B. − Zsigmond Csilla − Elbert Gábor (2017): The effects of using Edmodo in biology education on students' attitudes towards biology and ICT. In: Problems of Education in the 21st Century Vol. 75 No. 5/2017, p. 483-495.
Zsigmond Csilla (2017): Ifjúság és politika. A határon túl In: Változó kisebbség. Kárpát-medencei magyar fiatalok. A GeneZYs 2015 kutatás eredményei. Papp Z. A. (szerk.). MCC – MTA TK KI, p. 239-291. ISBN 978-615-80718-3-3.
Papp Z. A. – Ferenc V. – Márton J. – Morvai T. – Szerbhorváth Gy. – Zsigmond Cs. (2017): GeneZYs 2015: Minority hungarian youth in the Carpathian Basin – research summary. In: Hungarian Journal of Minority Studies. Vol. 1, 2017. p.113-143.
István Kósa, Csilla-Dalma Zsigmond (2013): Impact of Stereotypes: the Role of Passing Order and Brand on Vehicle Speed Estimation. In: Runcan, P.-L. – Raţă, G. – Iovu, M.-B.: Applied Social Sciences – Sociology, 2013, Cambridge Scholars Publishing, p. 285-293. ISBN 978-1-4438-4338-6.
Zsigmond Csilla (2013): Pártrendszerről, politikai kommunikációról a 2012-es romániai parlamenti választások kapcsán. In: Pro Minoritate, 2013/ Nyár, Budapest. p. 83–97.
István Kósa, Csilla Zsigmond, Zoltán Ambrus (2012): Social Comparison with Groups Portrayed in Online News. In: Journal of Media Research, 1 (12), 2012, p. 27-44.
Zsigmond Csilla (2003): Reflexiók – a román sajtó 2002-ben. In: RODOSZ–Tanulmányok III., Bukarest-Kolozsvár, Kriterion Kiadó, 2003. p.166-187.
Zsigmond Csilla (2000): Ökológiai katasztrófa vagy véletlen baleset?: A ciánszennyeződés romániai sajtóvisszhangja. In: Magyar Kisebbség, 2000. 2, Kolozsvár, p. 342–351.
Zsigmond Csilla (2000): A NATO terjeszkedés és a koszovói háború a román sajtóban. In: Magyar Kisebbség, 2000. 1, Kolozsvár.
Zsigmond Csilla (1999): A Petőfi-Schiller Egyetem megjelenítése az országos román sajtóban. In: Magyar Kisebbség, 1999. 1, Kolozsvár, p. 281–295.
Work in Progress
Ties that bind. Mapping national identity and political attitude among Hungarian minority youth based on the data collected through the GeneZYs 2015 Youth Sociology Survey